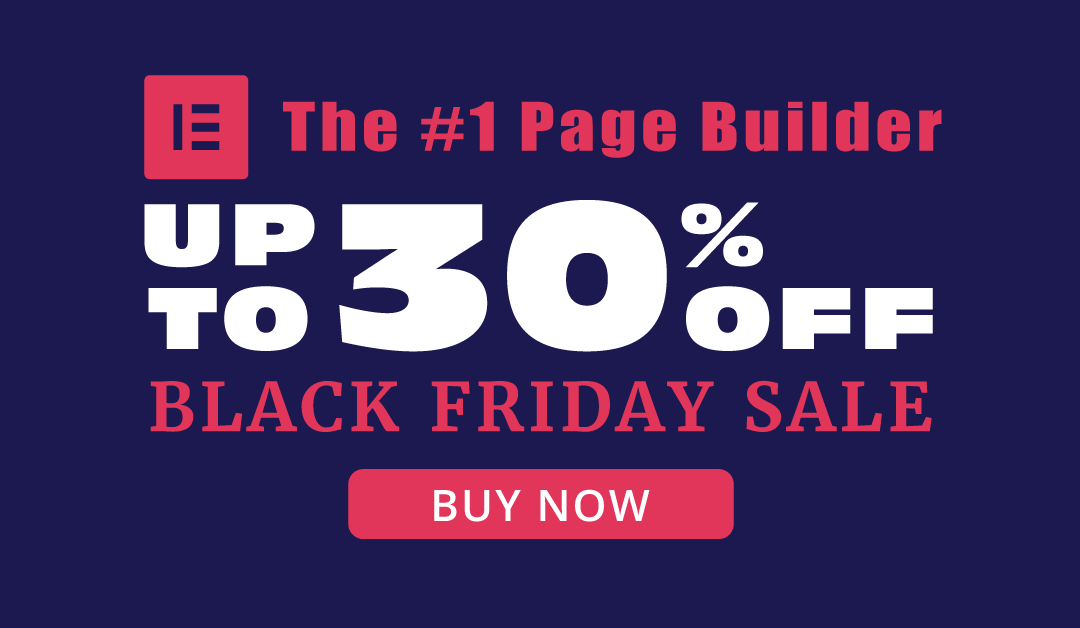 Up to 30% Off on the Elementor Page Builder, the Number 1 WordPress page builder in the World.
All-in-One Solution: Control every aspect of your web design workflow from one place.
Visual Design: Simple. Powerful. Flexible. Experience the power of 100% visual design.
Faster Performance: Build websites that load faster, and speed up the process of building them.