My name is Kim and I have a blog. I love blogging! EXCEPT, all of the techie stuff that goes along with being a website owner.
As my blogging friends starting talking about a certificate for SSL…what?!? I started to panic because I didn't have a clue about the topic!
I began asking myself the questions: what is it and do I need an SSL certificate for my website?
Being clueless, I didn't have the answer.
So I asked my techie-that-speak-plain-English-friends, Mark and Brian at OnSiteWP, to help me figure the whole thing out!

An SSL Certificate And Why My Website Needs One
My superhero techie friends explained that Google is working to make the internet a more secure place by encouraging website owners to add an SSL certificate to their websites.
I learned that a Secure Sockets Layer (SSL) certificate is actually a small data file that creates a secure connection between a website (server) and a user's computer (browser).
It's sort of like jumbling up information (also known as encryption) so as the data travels, hackers can't read it and do totally rotten things to innocent people who are visiting cool websites all over the internet!
Years ago, websites that performed ecommerce/banking transactions were the only ones that had SSL certificates … but now it is becoming the norm that every website has one.
Buy Now – SSL Conversion
Because Google's algorithm is a big secret, not many people really know how much an SSL certificate plays as far as Google's SEO ranking factors are concerned but they were talking about it as early as 2014!
I Care About What Google Thinks About My Website
Because it is a ginormous search engine, I REALLY care about how Google sees my website.
When I realized that before I had my site secured, when a user lands on my website, they would see a warning indicating my website was not secure. THAT'S FREAKY!!!
I don't want anyone to get the impression my website is shady and a bad place to hang out!
For the love of all mankind, I have a fun family-friendly website about camping and eating awesome food while out in the wilderness!!!
There is nothing dubious happening and I don't want my visitors or Google to think otherwise!
Now my URL looks like this:
https://www.campingforfoodies.com/
See that "s" after the http? See the cute little lock in the address bar on the site?
See the word "secure"? Those are signals to the world and Google that my site is secure and safe!

I Heard Rumors Of Websites Disappearing From Google After Adding An SSL Certificate
I have to admit that even though the answer to my question: Do I Need An SSL Certificate For My Website? was a resounding YES … I was still nervous about making the change.
Buy Now – SSL Conversion
The reason was, I have a bunch of blogger friends who were ranking on page 1 of Google and then suddenly were not even found after they converted their sites to SSL.
Chrome Version 62 to Show Security Warnings on HTTP Pages Starting in October 2017
Read Post Here:
I get a fair amount of visitors to my website because of organic searches performed by people who want to learn about camping, are looking for awesome Dutch oven recipes, and searching for the perfect gift for someone who loves camping. 
I didn't want them to disappear.
YOU ARE NEVER GOING TO GUESS WHAT HAPPENED TO ME!!!!!
As I sat next to Brian while he did his techie-magic to make my website secure, I just about chewed my fingernails off worried my website would be invisible to Google when it was all over.
Instead of my fears coming true, this is what I found…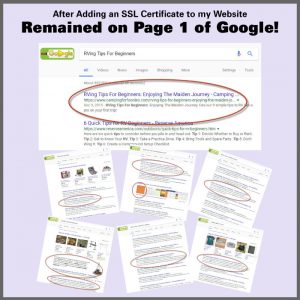 My website REMAINED ON PAGE ONE!!!!!!!!!!!!!!!!!!!!!!!!!!!!!!
That is a really good thing because some really fun family who has no idea how many charcoal briquettes are needed to cook their Dutch oven camping dinner was able to get the answer from my website and they didn't have to eat gross hot dogs on their first RV camping trip!
My Advice To Your Question: 
"Do I Need An SSL Certificate For My Website?"
In the end, I am sooooooooooo glad my website is secure and my Page 1 Google rankings didn't miss a beat … all because I trusted my superhero techie-that-speak-plain-English-friends, Mark and Brian to secure my website!
If you have not secured your site, call my superheroes Mark and Brian at OnSiteWP to do it for you.
I have no doubt, you'll be glad you did!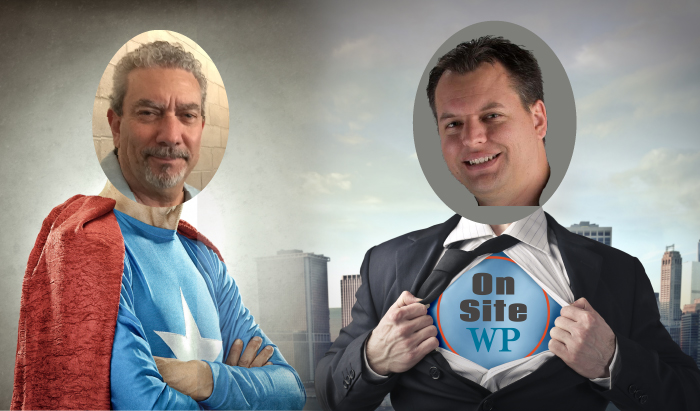 I'm signing off for now because the mountains are calling and I must go!
Happy camping my friends!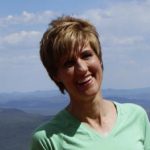 Kim Hanna is the creator of Camping For Foodies®, where she shares her passion for camping, hiking and cooking as well as living a balanced yet dream-pursuing life. Kim has appeared on several local TV networks, in magazines, and at live special events.












rel="nofollow me"