The support specialists at OnSiteWP monitor several popular WordPress plugins.
Many of our business customers are using WooCommerce. This makes WooCommerce a very important plugin for us.
Unfortunately WooCommerce has a history of software problems with their plugin releases. Because of this mixed track record of quality, we delay WooCommerce updates for our WordPress Maintenance customers until a x.y.1 version is released. (or x.y.2 if things are really bad)
In our opinion, it is better for a vital plugin be battle tested by other people than to expose our customers to these early release bugs.
WooCommerce 4.0 is one of these examples. As of today (April 27th), WooCommerce 4.0.1 is the current release. We have been investigating whether now is the right time to update our customer sites.
Our opinion is that 4.0.1 has fixed a few critical issues but customers with large numbers of orders and other large quantities of reporting data can cause performance regressions in the backend of the site.
Because of these troubling public reports on the Internet and the expected release of WooCommerce 4.1 next week, we are going to delay WooCommerce plugin updates for our clients until 4.1 has been fully released. If 4.1 proves to be stable and fixes the performance regressions in 4.0.x, we will bypass 4.0.x and migrate our customers who are still on Woocommerce 3.9 directly up to 4.1.
OnSiteWP will update our blog if new information causes us to revise our guidance.
If you operate your own WooCommerce site and don't want to be bogged down by these technical issues, our WordPress experts live and breath this level of technical detail. We invite you to try our WordPress Maintenance program to leave your site updates up to us. We also offer a premium level of WordPress hosting if your site is outgrowing your current web hosting service.
Contact us to learn how OnSiteWP can improve your WordPress experience.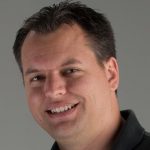 Brian Murphy is co-founder of OnSiteWP, a WordPress website maintenance company. His professional experience of working within enterprise IT, communication departments, startup companies and freelancing provides a unique, well rounded perspective on the issues business owners face.