Is it possible to restore a WordPress website from the Wayback Machine Internet Archive?
The short answer is the Wayback Machine can assist you but it can't recover the whole site in the same way that a WordPress site backup can.
What Is The Wayback Machine?
The Wayback Machine is a web spider and search engine similar to Google. Instead of returning answers to questions, it returns a history of website changes. You enter a website URL and the wayback machine will show you the different versions of the site it has recorded.  If you are curious what a site looked like 5 years ago, the wayback machine might know!
And I use the word "might" intentionally. The internet is a big place. The Wayback Machine stores a lot of internet history but it certainly has limitations. One of which is popular sites are more likely to be present than lesser known sites. 
If you want to ensure your website is a part of history, use the "Save Page Now" form on the Wayback homepage to have your site recorded.
I Found My Site, Can I Restore It?
When you find your content, what you have is the front end representation of your content. Think of it like receiving your content in a MS Word doc. Your content exists but none of your plugins or theme settings are there.
Restoring from wayback content depends on what condition your current website is in.
If your purpose of restoring this content is to save you from rewriting it for your existing website, you're in luck. Copy and paste the wayback content into your site just like you would if you found your original written words in a Word doc.
If you don't have a website or are starting over with WordPress for the first time, the process is a bit longer. You have to make the WordPress site first. Configure the basics of your site theme such as your colors and logo, and then paste in your content.
If you had a SEO plugin like Yoast or Rank Math, you will have to add in the focus keywords and other settings manually. Unfortunately there is no way to get plugin data like this from the frontend copy of the website that Wayback keeps.
In Summary
Wayback Machine content has its value. It can rescue you from rewriting content you wrote in the past. But it is not comparable to a WordPress backup because it doesn't save your theme and plugin settings.
Keeping a good backup copy of your website is extremely important. This is why all of our OnSiteWP WordPress maintenance plans include an offsite backup. Even if your server crashes, the OnSiteWP offsite backup of your site is on a different server. Redundancy is key when disaster strikes.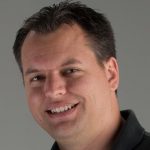 Brian Murphy is co-founder of OnSiteWP, a WordPress website maintenance company. His professional experience of working within enterprise IT, communication departments, startup companies and freelancing provides a unique, well rounded perspective on the issues business owners face.