Excellent service is the number one goal at OnSiteWP. Our WordPress support service grew from the fact that we saw many neglected websites.
We hear a lot of reasons why websites fall behind in updates. It ranges from my developer is supposed to be doing them to I didn't know updates were needed. Other people know updates are needed but fear breaking something.
Whatever the reason, having a website on the internet comes with great responsibility. You can shoulder that responsibility yourself or you can use a WordPress maintenance company like OnSiteWP to handle the upkeep of your website for your business.
The most successful businesses in the world have a good manager at the top. You don't think Tim Cook, the CEO of Apple, is applying updates to the apple.com website, do you? No, he conducts an orchestra of salesmen, marketers, financiers and engineers to make his business outperform all of the others in his market.
This is the mindset you need for your business. Be a specialist in what you do best and form a team of professionals to handle the areas which take away from your core mission.
In the same way you hire a CPA for accounting and an attorney for legal matters, a company like OnSiteWP will keep your website operating problem free. (and we're affordable too)
Before you leave to type "wordpress support services" into Google, let me tell you a little secret. Not all WordPress support companies are the same.
About WordPress Support Companies
WordPress support companies come in a wide variety of sizes and experience levels.
Some are hardly considered companies. They are a single guy, working from his house, who has never filed for incorporation and is starving for business. Mark and I have witnessed these people telling the potential client anything to get their business. While it is unfair to generalize, we think this is the riskiest person to do business with.
On the opposite end of the spectrum you find "enterprise" oriented support companies. They charge thousands of dollars per month to give you support. Their clients are the multinational corporation who may have an internal IT staff but also want a WordPress support specialist on call just in case a problem crops up that requires collaboration.
The most common WordPress support company you'll likely run into is a web development agency who also does maintenance. They have real clients who they have done work for. The danger is building a website and maintaining a website require vastly different processes.
Building a site is project based — a sale is made, a few weeks of labor is performed, the finished site is launched. Then on to the next development project.
Maintaining a website is an ongoing service. It needs to be done regularly (weekly at a minimum). It isn't creative like building a logo and has serious security consequences if nobody gets around to doing the updates.
This is why support specialists like OnSiteWP are here. WordPress support is what we do. We have special software tools designed to maintain your website. We will see when plugins need to be updated and with several of us on staff, we make sure a tech's vacation schedule doesn't stop your updates from being performed.
Our staff includes people who understand business, experienced designers, and some of the best IT server hosting talent you will come across in the WordPress space. We are all based in the U.S. and communicate at the proper tech level from respectful high level situation overviews down to "here talk to my IT guy" level depending on how much detail you want to hear.
We encourage you to learn more about how it works. Or visit our pricing page to sign up.
And most of all contact us with any questions you may have. We will be happy to get you onboarded or point you in the right direction if we think you will be better served elsewhere.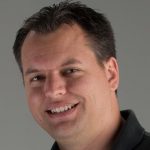 Brian Murphy is co-founder of OnSiteWP, a WordPress website maintenance company. His professional experience of working within enterprise IT, communication departments, startup companies and freelancing provides a unique, well rounded perspective on the issues business owners face.