For Writers, WordPress is More Like WordComplex
I'm a copywriter and content developer. WordPress helped me expand my business when I first started using it in 2009.
Back then, it was still considered blogware, but many writers and small businesses used it to create websites. A friend who had a hosting side business introduced me to WordPress in 2009.
I was amazed at how easy it was to use. If you can use a word processor, I started to tell my clients, you can use WordPress.
That's still largely the case when it comes to writing and posting to a WordPress site. Keeping that site running smoothly, though, is another story. Maintaining a site has become a complicated process that often requires site owners to consult with experts like OnsiteWP.
Site Maintenance is More Than Updating WordPress and Plugins
Back in the day, maintaining a WordPress site meant timely software, theme, and plugin updates. That was pretty much all a simple site like mine needed.
But as I've discovered, today you need to know a fair amount about WordPress utilities to keep a site functioning.
Update WordPress to the latest version, and you'll get security patches and a few nifty new tools like theme and image customization, an Omega toolbar button that lets you select various symbols, and live previewing.
You will also find is that some of your plugins no longer work or even worse, malfunction. Which is what has happened to me with nearly each WordPress update for the past two years. Update and troubleshoot are now the norm.
It's true that many developers ensure their plugins are compatible with new and upcoming updates. WordPress lets them preview expected updates through beta releases and release candidates. (Beta tests are plugins while release candidates, or RCs, are downloadable.)
But most developers don't update right away or at all, yet their plugins are still listed within the software.
This leaves many non-techie WordPress users like me with fewer plugin options and/or spending more time troubleshooting problems. Over the past year or so, I've encountered these post-update issues:
Unable to add images to a page or post
Toolbar disappearance
Loss of callout function
Warnings posted at the top of certain pages
I'm no techie but I'm not a complete nube. I attend, semi-regularly, a WordPress meetup for developers where I can at least become aware of technical issues and know who can help me. I can use a c-panel, do simple CSS edits, and know basic HTML5 coding.
What I can't do, though, is solve a particularly annoying problem with a Twitter feed my friends at OnsiteWP are working on as I write this. The feed works fine on all pages except my home page (of course, it's the home page) where it froze in place on October 3.
WordPress is More Complex Than Ever
The sad truth is that WordPress has grown beyond a useful tool for writers and became a fairly complex piece of software that demands multiple updates each year. It's at the point where WordCamp events are largely technical events writers might find interesting, but hardly within our skillsets.
Unlike other software programs, you can't run a site on an old WordPress release for long. Eventually, the plugins and even links will stop working.
I have a client for whom I provide content optimization. She is using a version of WordPress that's least three years old. It's so old the software doesn't even prompt her to update any more!
When I started to work with her, I discovered many plugins she relied upon no longer functioned. I'm not comfortable updating WordPress when I know it might no longer recognize her theme. The theme developer, unfortunately, is no longer in business.
She tells me she's identified a local (Philadelphia) developer to work with. Last week, she sent me a blog I optimized and added to the site. I noticed someone had gone through the site and deleted plugins that no longer worked, but that old theme is still there.
With some trepidation, I updated about a half-dozen plugins. Thankfully, nothing went wrong but I noticed the fonts on the site look smaller.
If she does get a new theme in place, I'll recommend (maybe beg) her to pay attention to updates and ensure her developer (or someone else) is available to trouble-shoot the inevitable update snafus.
Ruth Ann Monti owns the content development business TimeStorm Communications.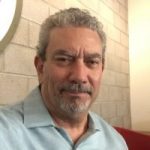 I enjoy helping business owners and entrepreneurs achieve their goals and boost their profits with WordPress. Your website is your place to showcase your products and share your expertise with the world. WordPress makes it easy.