According to a recent survey among WordPress professionals conducted by
Pagely, the 3 biggest headaches they experience are the very things that we solve here at OnSiteWP.
Our WordPress Support Services take care of:
Performance Issues (52%)
Security Issues (41%)
Updates that Break Sites (35%)
Don't give up coffee just to solve these problems.
Join one of our support plans. You Won't be disappointed.
WordPress Support Services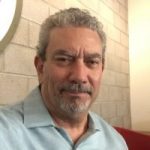 I enjoy helping business owners and entrepreneurs achieve their goals and boost their profits with WordPress. Your website is your place to showcase your products and share your expertise with the world. WordPress makes it easy.